Ken Melton, Principal/Owner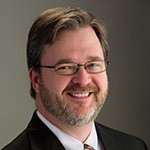 Ken has lobbied in the NC General Assembly for more than a decade. During that time he has earned statewide recognition for successes achieved on behalf of his clients, including being named one of North Carolina's top 50 lobbyists by the NC Center for Public Policy Research. Prior to lobbying, Ken worked in the General Assembly as a legislative staff member, serving Congresswoman Virginia Foxx when she was a state senator, the House Finance Committee and the Research Division.
Ken's tenure as a lobbyist includes four years as Director of Legislative Affairs for the NC Department of Revenue where he worked as a top deputy for Secretary Norris Tolson. Before that he spent four years as a contract lobbyist with Alley Associates – one of North Carolina's top-ranked firms for nearly two decades. In short, Ken has worked as a staff member in the state House, Senate and Executive Branch. He has worked with both Democrats and Republicans and maintains strong positive relationships with state officials from both parties.
As head of his own governmental affairs and lobbying firm, Ken has represented a diverse list of clients, including associations; medical companies; utilities; manufacturers and distributors; and local, state and federal retirees. He specializes in a number of policy areas, including alcohol and beverage control and distribution; energy; health care; taxes/finance and transportation.
Ken has a Master of Public Affairs Degree and Bachelor of Science Degree from Western Carolina University. He is a North Carolina native, who grew up in New Bern and currently resides in Garner.
Contact Ken
919-271-5723 (mobile)
ken@kenmeltonandassoc.com
---
Sherry Melton, Senior Consultant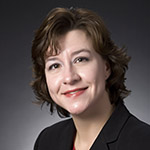 Sherry joined Ken Melton & Associates with 14 years of experience in the North Carolina public affairs arena, serving three national and state advocacy associations since 1996.
Sherry specializes in strategic advocacy messaging. Most recently, she served as Vice President of Communications for the NC Chamber – a post she held from 2005 to 2010. Prior to being selected to lead the state Chamber of Commerce's communications and public relations efforts, Sherry spent nearly eight years at the State Employees Association of North Carolina (SEANC) where she worked her way up through progressively responsible posts, including lobbyist, to serve as Communications/Public Relations Director. She holds a Master of Public Affairs Degree and a Bachelor of Science Degree in Communications.
Before coming to Raleigh to work for SEANC, Sherry was Assistant Publications Director for the Council on Undergraduate Research (CUR) headquartered at the time in Asheville, NC. She is a North Carolina native, who grew up in Macon County in the far-western part of the state and currently resides in Garner.
Contact Sherry
919-215-8184 (mobile)
sherry@kenmeltonandassoc.com
---
Andy Chase, Lobbyist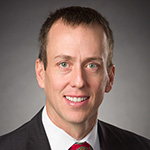 Andy Chase joined Ken Melton & Associates during the last quarter of 2012 with nearly six years of association management experience. As a senior account executive at FirstPoint Management Resources, Andy has experience with not-for-profit organizations at an international, national, state and local level.
While at FirstPoint Management Resources, Andy served as the Executive Director of the National Board of Echocardiography, a global exam and certification board.
Throughout his career, Andy has excelled at strategic planning and partnership development. Andy has a Bachelor of Arts degree in Political Science with an emphasis in English Writing/Journalism.
Additionally, Andy began his career working as a staff person for U.S. Congressman William F. Clinger of Pennsylvania.
Andy, originally from northwestern Pennsylvania, has lived in North Carolina since 1995. Andy currently resides in Cary.
Contact Andy
919-455-5525 (mobile)
andy@kenmeltonandassoc.com
---
Stephen Kouba, Lobbyist
Stephen has lobbied in the North Carolina General Assembly for nearly five years with the firm Capital City Strategies, which he helped form, and Raleigh-based CompassNC. Prior to starting his lobbying career, he served as a staff member for two state senators.
Stephen began his work in the North Carolina Senate as staff to Senator Richard Stevens, a Wake County Republican. Working with Senator Stevens, chair of the Appropriations Subcommittee on Education, gave Stephen a front-row seat to the state budget process. Stephen also worked for Senator David Rouzer, a Johnston County Republican, before the state senator was elected to Congress. He conducted policy research and developed and presented legislation for Senator Rouzer, who was chair of the Agriculture, Environment and Natural Resources Committee at the time.
Stephen's experience in the state legislature has provided him extensive knowledge in issues related to agriculture, environment, health care, travel and tourism and the state budget process in North Carolina.
Stephen graduated from North Carolina State University with a Bachelor's Degree in Political Science and minor in Biology. He is a native of Fayetteville, North Carolina and now resides in Raleigh.
Contact Stephen
910-988-5603 (mobile)
stephen@kenmeltonandassoc.com